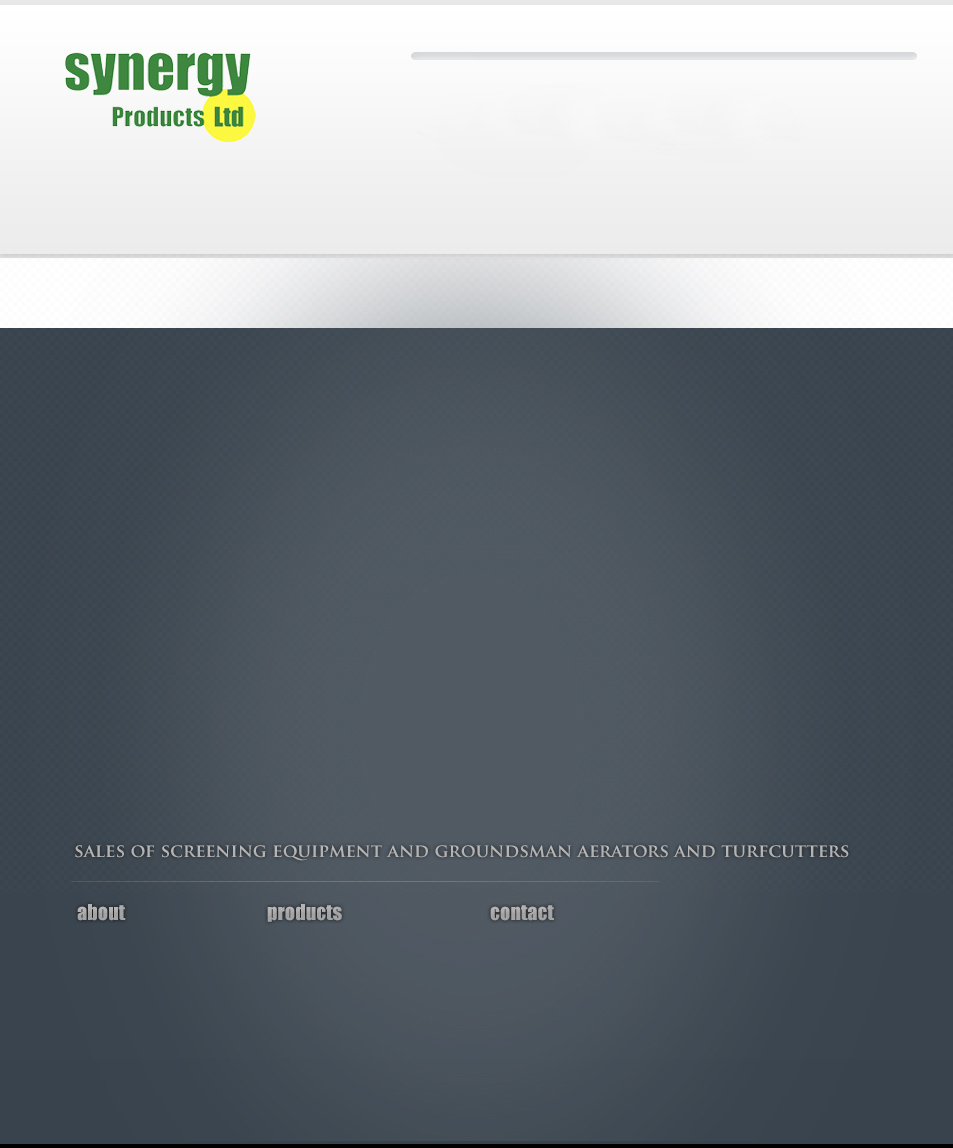 All our machines have an excellent reputation for their rugged build quality, high performance and durability, endorsed time and
again by our customers

> Read More
We specialise in Mobile recycling and waste management screens, surfaces & Aerators...

> Read More





We can now accept payments for machines, accessories and parts via our SagePay telephone order system. Call us on: 07971 843 802 or email your order to: sales@synergyproducts.co.uk and we'll invoice you for the full amount including any freight and VAT using our Secure SagePay order portal.

Please be informed that after the sad death of David Meharg in May, Synergy Products Ltd has now ceased trading.

From October 2023 Jon Robbins our engineer, who many of you will have met when he has come out and serviced your machines, has now taken over the distribution of the Groundsman range of products and spare parts. He will also continue to provide mechanical back up and winter servicing.He has 20+ years of experience with the product and within the industry.

He will continue to use the mobile number 07971 843802.

His email address is synergyturfmachinery@outlook.com

His website www.synergyturfmachinery.co.uk is also linked with our website www.synergyproducts.co.uk.